Performing "lean" production means identify and eliminate wastes in the whole organization, from the factory to the office.
J-Flex 4.U provides new functionality to support manufacturing companies adopting a Lean Manufacturing & Kanban approach.
In particular, J-Flex 4.U presents a new module for Electronic Kanban for real-time monitoring and management of Kanban cards.
Through the factory monitor is, in fact, possible to verify quantitiy, status and priority of the kanban cards, as well as see automatical alerts when reaching specific configurable levels.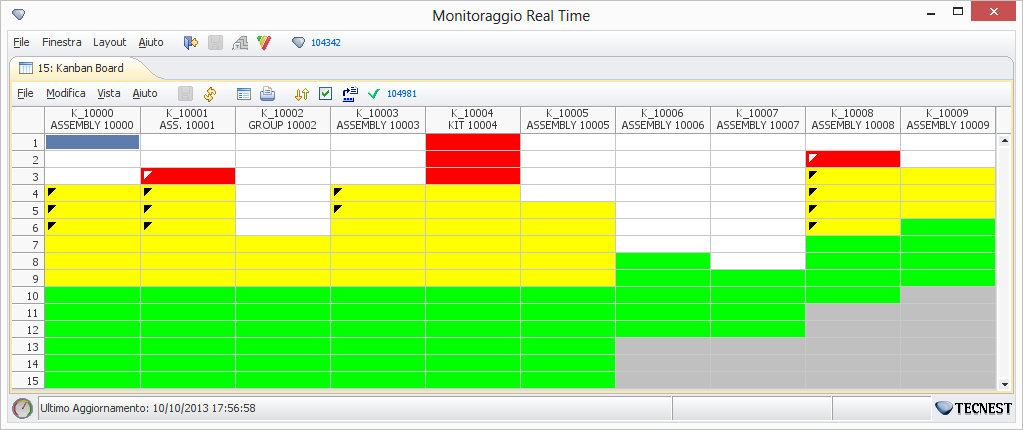 ---
Thanks to the integrated J-Flex platform it is possible to select the kanban and display the related scheduled plan with online analysis on missing materials. The sequencing order of kanbans can be modified manually through drag & drop features.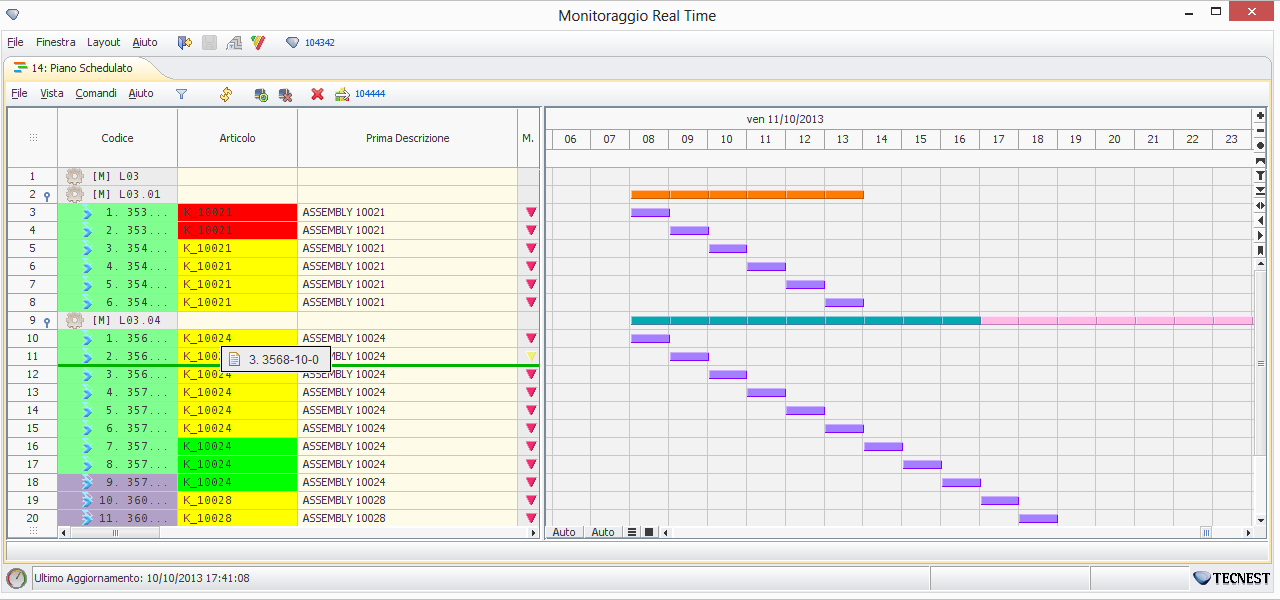 ---
Diagrams and reports are also available to support the factory/plant supervisor in order to monitor the kanban status in real-time and analyse the trend data.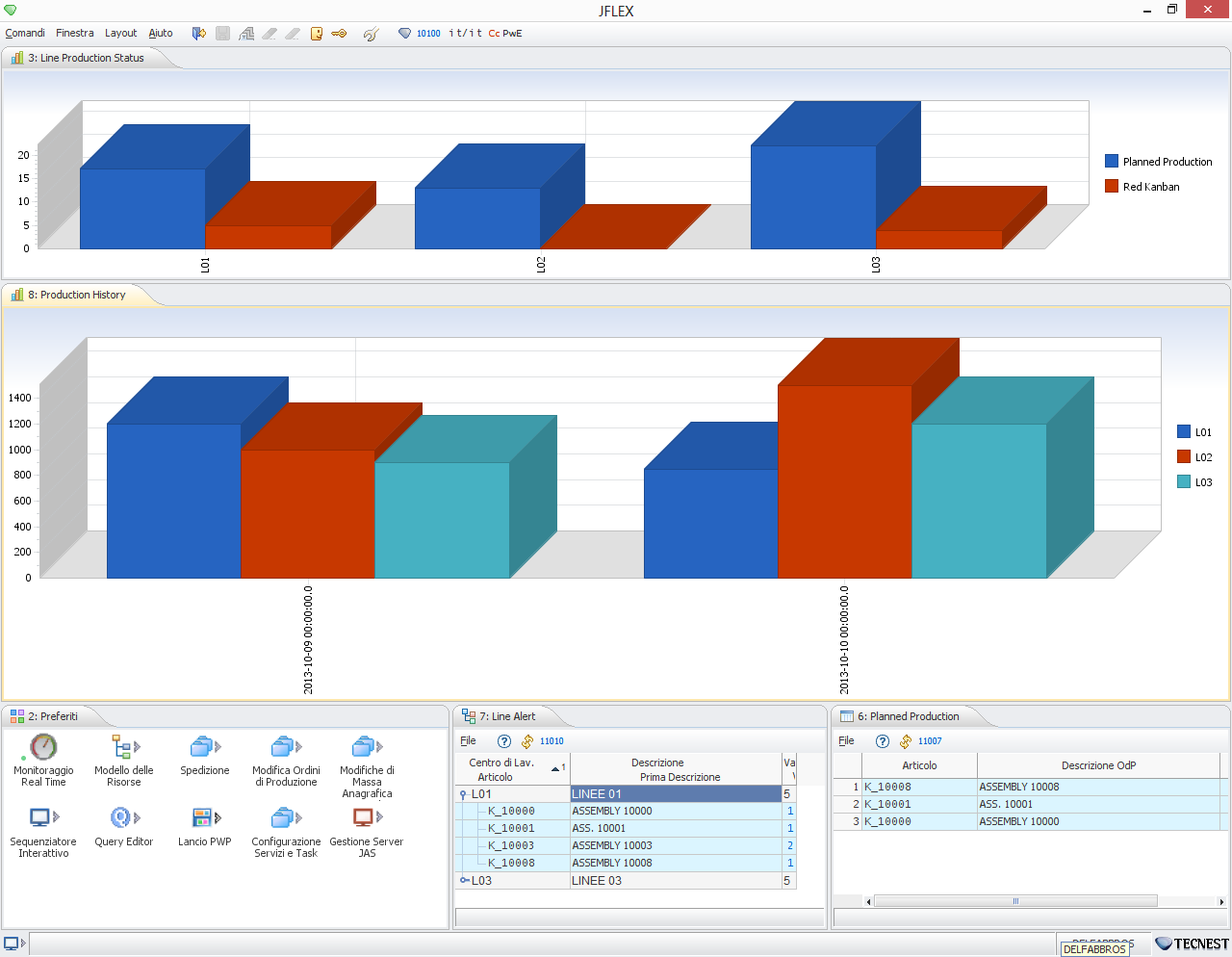 ---